Antelope Engineering have provided engineering excellence since 1969. With a global supply and support network that services Australia and New Zealand we specialise in providing world class service and products to the marine and offshore industries.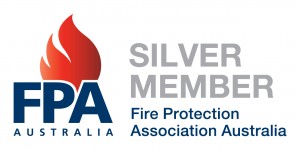 We deliver high quality innovative engineering solutions, through life maintenance and support.
Our specialised products, equipment and knowledge is sourced from around the globe and is used by commercial shipyards, private shipowners and port authorities.
With an extensive product range that includes:
we have completed major projects and installations in the energy commercial IT and industrial sectors.
Exclusive Partnerships
Antelope Engineering are the Australian and New Zealand distributors for the revolutionary Marioff HI-FOG® water mist fire protection system.
We provide the design, installation, commissioning, handover and training for this pioneering technology. Protecting people, property and business in a wide range of applications both on land and at sea.
Service and Support
We provide the highest standard of after service support that ensures all our clients enjoy efficient performance and long operational service.
Our emphasis on quick response times and our commitment to quality assurance, servicing and support means we also significantly reduce or eliminate your down time.