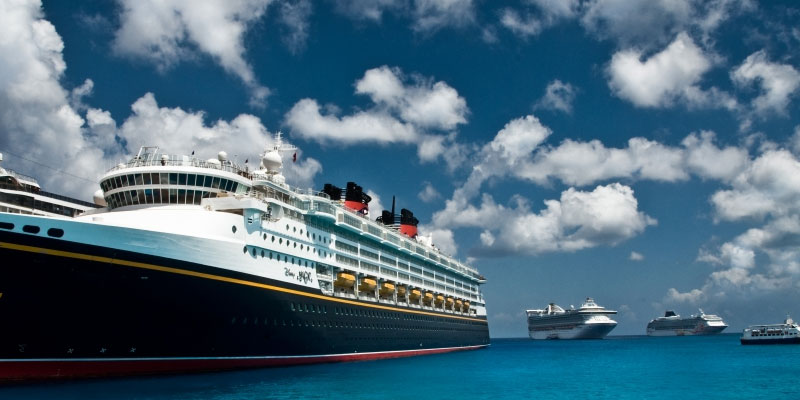 19 Jul

Seawater Reverse Osmosis Compact from RWO joins our fresh water range
Seawater Reverse Osmosis Compact (SRO-COM) is the newest family member of the RWO portfolio.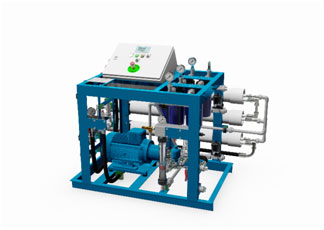 After an extensive development and full-scale test in our workshop, RWO introduce the SRO-COM 10 and the SRO-COM 25. The SRO-COM completes the range fresh water treatment within our Total Water Management offer on board ships and offshore platforms.
The pre-assembled skid mounted design, which is ready for installation and operations on board due to its "plug-and-play"principle, makes the SRO-COM unique. This desalination plant has a stable permeate flow over the complete temperature range from 1°C – 35°C and it even can produce potable water by the application of the optionally available Post-Treatments, like mineralisation, chlorination and UV-steriliser.
The new plant is easy in operation and cost-effective, at the same time more robust, reliable and has shorter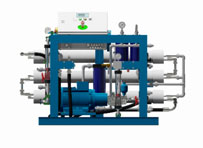 delivery times.

The two-stage filter system protects the membranes from suspended particles in the feed water. If the seawater has many impurities, it is preferable to install an additional filter (such as Sand filter). Generally a booster pump is used to provide an inlet pressure of 2-4 bar. Permeate, i.e. desalinated water, passes the membranes, while the remaining seawater takes up the rejected salts and leaves the modules as concentrate back to the sea.
The reverse osmosis membranes remove salts and minerals. They also remove all kind of impurities hazardous to human health, such as viruses, bacteria, legionella – it is a safe method to produce perfect fresh water. The quality of the water is in accordance with European, international WHO and US Health standards.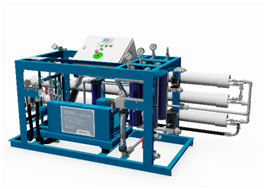 Download the flyer and technical data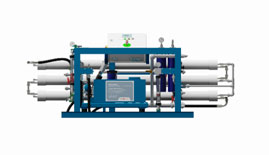 The SRO-COM is RWO's new standard type seawater desalination plant for service on board ships. The plant continuously converts unpolluted seawater int
o high quality fresh water. What makes it really simple for the owner is the pre-assembled skid mounted design, which is due to a "plug-and-play"-principle ready for installation and operations on board.